-Review and photos by Scott Rubin
When it comes to toys, many hardcore collectors go as big as they can (afford), with popular action figure and statue lines stretching from 1/12 scale to 1/6, 1/4, and beyond.  On the other hand, I'm more of a "good things in small packages" kind of guy, and so I'm always looking for the newest cool smalls scale collectibles, and in that respect Jada Toys has really caught my interest with their Nano Metalfigs.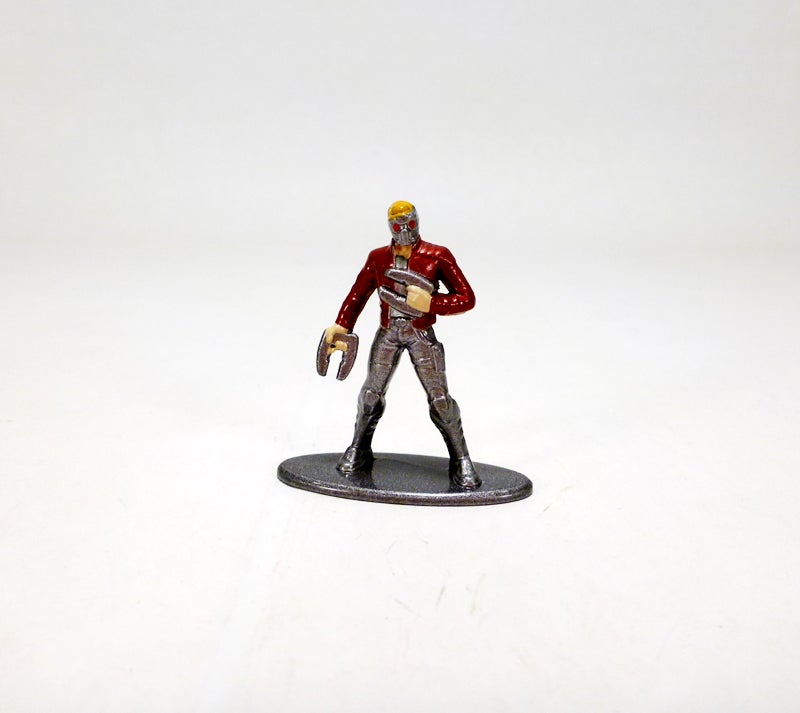 These highly detailed, well painted, and heavy metal figures are approximately 1 1/2 inches tall and right out of the gate they've got something for everyone with top flight properties including DC and Marvel Comics, WWE, Harry Potter, Street Fighter, and Disney and Disney/Pixar!  If you haven't seen these little mighty marvels yet you can get a crash course with our review today as we take a look at two comic book company multi-packs: the DC Comics 20-Pack and the Marvel Guardians of the Galaxy 5-Pack.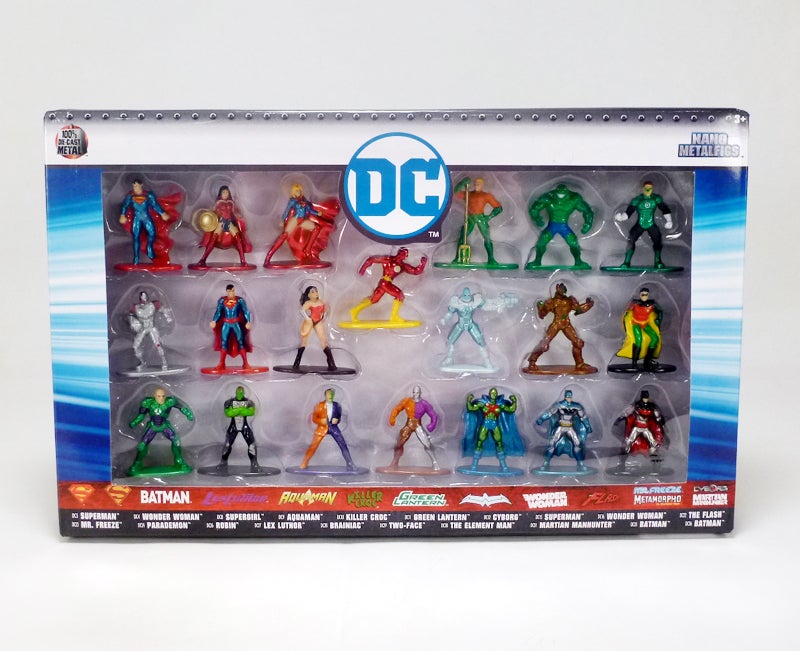 Nano Metalfigs come in several different configurations, ranging from single-figure packs to 5, 10, and 20-figure packs.  All of the packaging is super bright and colorful, splashed with logos and character images from the respective properties and all topped by the steel Nano Metalfigs banner that announces these toys are "100% die-cast metal!"  And let me tell you, if you haven't handled a Metalfig yet you can absolutely feel that metal content as these little figures are very heavy.  They all feature a built-in oval base to make sure they never fall over, and those are done in matching or complementary colors to the figures.  It also affords some of the figures dynamic poses, big capes, or other things that would normally unbalance them.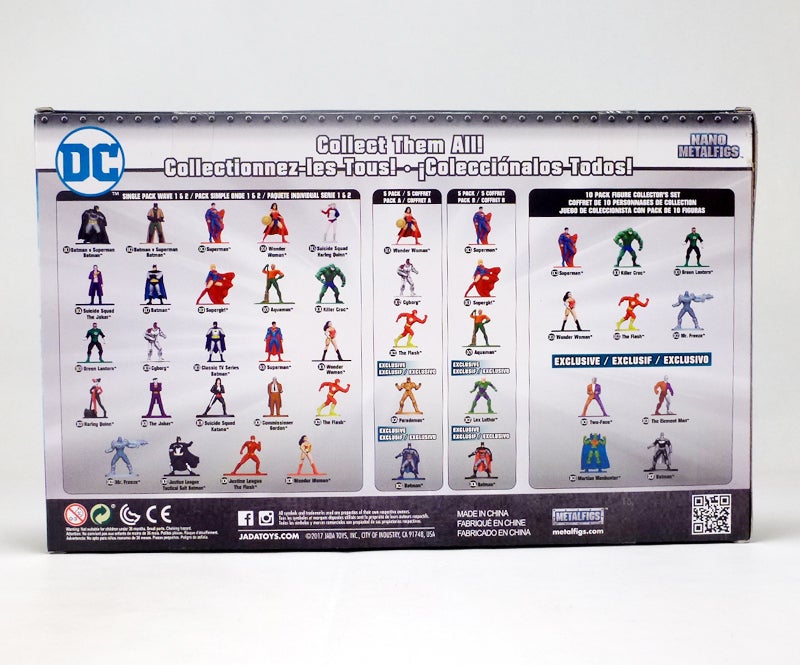 Anyway, the multi-packs take the packaging cues from the singles and takes them to another level with even more graphics and background art.  A couple things stand out to me about these boxes.  First, I love the comic book iconography and logos of the character names on the DC 20-figure box underneath the big window.  Secondly, the Metalfigs really inspire a "gotta catch 'em all" mentality with every figure having a number, exclusives in multi-packs, and checklist-style displays on the back of packages.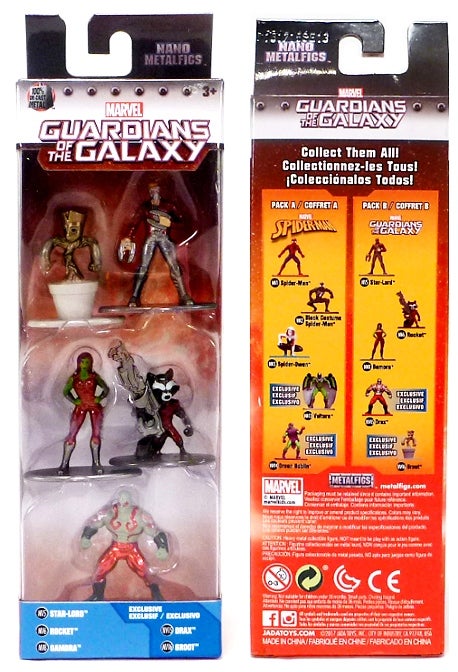 Another cool thing about these Nano Metalfigs is that Jada doesn't just dip its toe into the comic book universes; instead, the DC and Marvel collections include characters and looks right out of the comics as well as the movies, animated series, and more.  For example, this Guardians of the Galaxy 5-Pack appears to capture the main characters from the Guardians animated series with Star-Lord, Gamora, Rocket, Drax, and a potted juvenile Groot.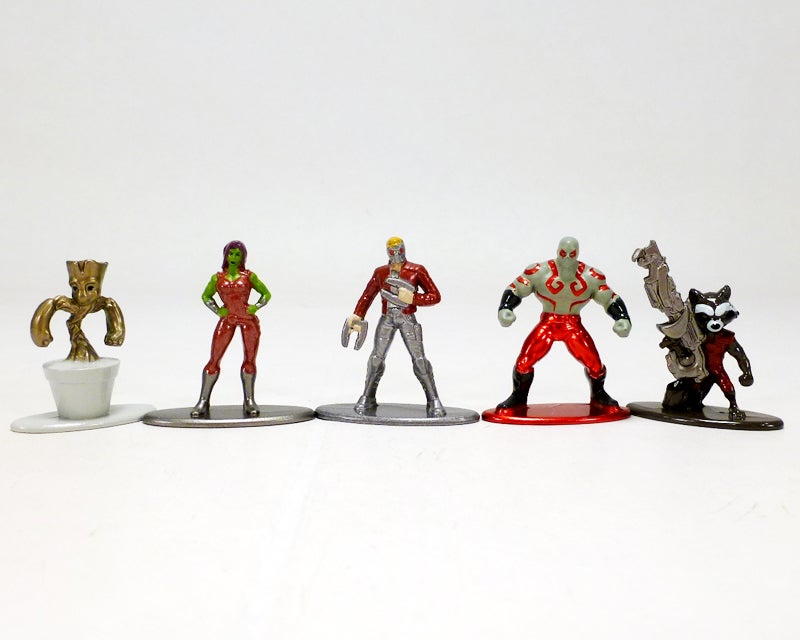 Those last two are exclusive to this pack, meaning you can also pick up Peter, Gamora, and Rocket individually if you so choose.  (Note: there's also a single-pack full grown Groot to collect.)  The figures capture the personalities of the characters very well, from Rocket toting a massive gun to Drax flexing his muscles, Gamora standing ready for action, and Star-Lord wielding his unique elemental guns.  Groot of course looks adorable in his little pot.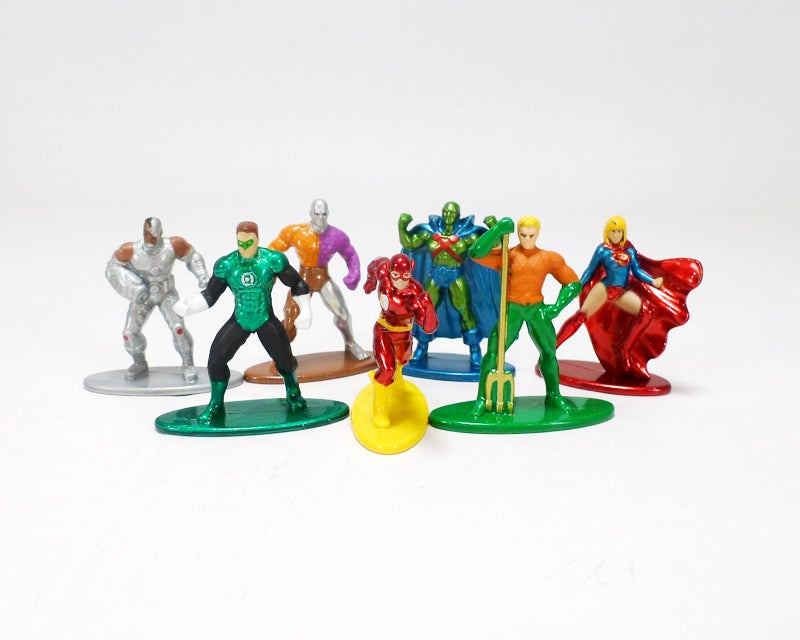 Over on the DC side of things, we've got a look at the massive 20-figure pack!  This monster has a ton of big name heroes (some in more than one incarnation), some bad guys, and of course some exclusive figures you won't find in other collections or singles.  The roster includes: 2x Superman, 2x Wonder Woman, 2x Batman, Robin, Supergirl, Cyborg, Flash, Green Lantern, Martian Manhunter, Metamorpho the Element Man, Aquaman, Killer Croc, Mr. Freeze, Parademon, Lex Luthor, Brainiac, and Two Face.
That's quite a lineup!  You've got the traditional main Justice League members plus the very interesting addition of Metamorpho, Robin to go along with Batman, and villains for the League, Batman, and Superman.  Notably the Parademon is interesting as it may hint to an upcoming Darkseid figure (there isn't one in the line… yet).  Also super cool is the exclusive Earth 2 style Batman repaint in red, black, and gray.
The majority of the figures here appear to be sourced from classic comic book looks or their recent appearances, though the full line of DC Nano Metalfigs includes everything from Rebirth to Batman '66, Batman: The Animated Series, recent films (Justice League, Suicide Squad, Batman vs. Superman: Dawn of Justice), and more.
There are some really nice little character moments conveyed by sculpt in this set like Superman and Supergirl standing tall with their fluttering capes, Martian Manhunter flexing his muscles, the Flash running, Aquaman holding his trident with swagger, Two Face freaking out, and Brainiac crossing his arms derisively, just to name a few.  The colors are overall very nice with some of the metallics popping especially well on figures like Green Lantern, the two Batmen, Cyborg, and Lex Luthor.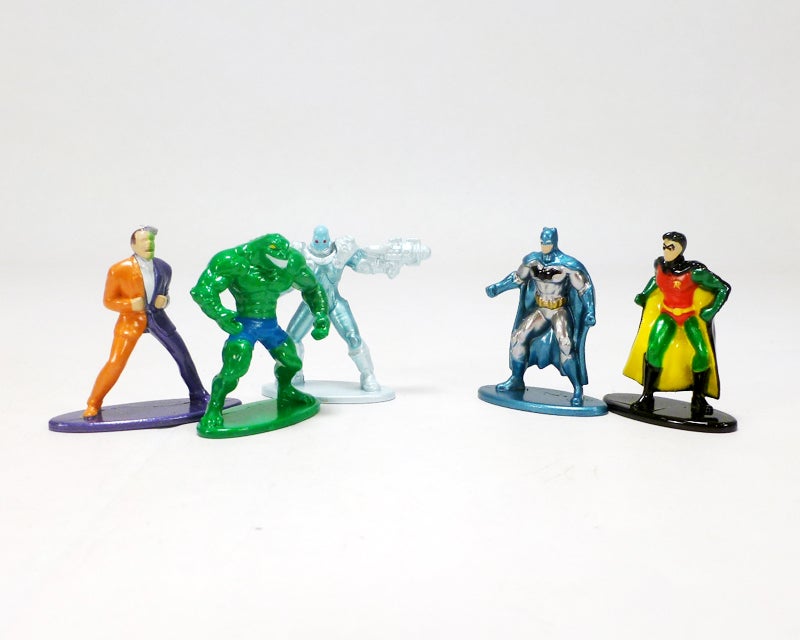 Both the Marvel Guardians of the Galaxy 5-Pack and the DC 20-Pack are available now wherever you buy toys, and I've seen them both in the wild at my local Target stores alongside all of the other licenses with single, 5, 10, and 20 packs.  These figures are great for kids as well as collectors, and provide new and fun ways to collect favorite characters in a small scale.  Nano Metalfigs are colorful, sturdy, and won't fall down, giving you immediately recognizable and dynamic miniatures of many of the best heroes and villains across a wide range of properties.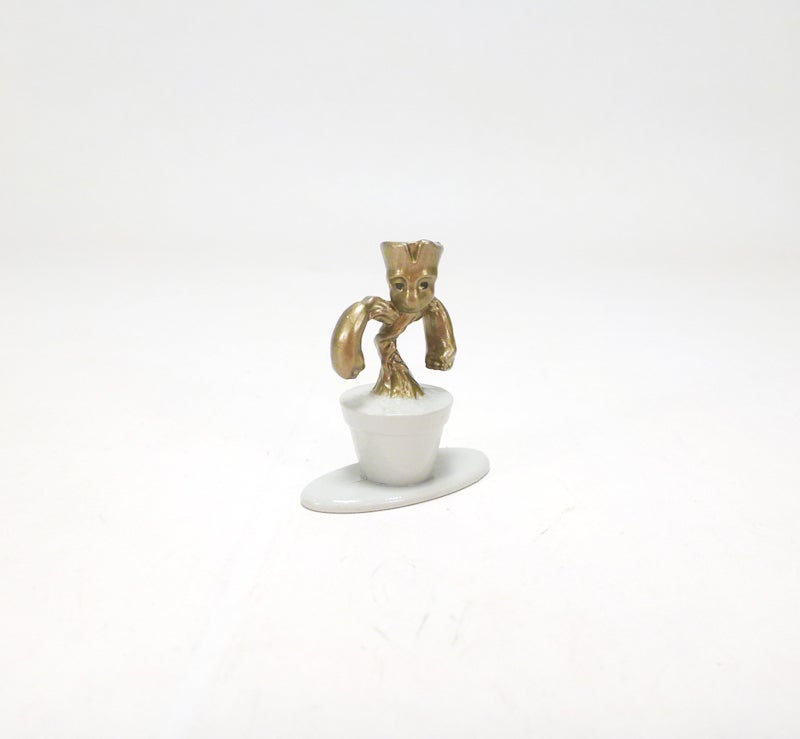 If you're like me, you're going to want to keep a checklist so you know which figures you have and which ones you need.  And lastly, of course these little, inexpensive figures make great gifts for the holidays.  Which lines do you plan on collecting?  Leave us a comment below!
-Review and photos by Scott Rubin
-Review samples courtesy of Jada Toys
[gallery_bank type="images" format="masonry" title="true" desc="false" responsive="true" display="all" sort_by="random" animation_effect="bounce" album_title="true" album_id="1386″]
[gallery_bank type="images" format="masonry" title="true" desc="false" responsive="true" display="all" sort_by="random" animation_effect="bounce" album_title="true" album_id="1387″]
Keep up with all the latest toy news by following Figures.com on Facebook and Twitter!
To buy action figures, take a look at Hobby Link Japan, BigBadToyStore.com, TheToySource.com, Toynk.com, BriansToys.com, ToyWiz.com, and EntertainmentEarth.com.