London recently held their Toy Fair, weeks ahead of the New York Toy Fair next month. During the show were a large number of new Funko reveals. These include: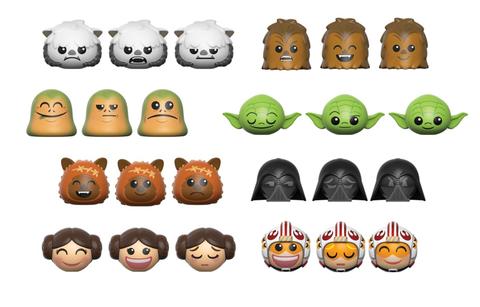 MyMoji:
Pint Size Heroes:
Pint Size Heroes: Disney
Pint Size Heroes: Street Fighter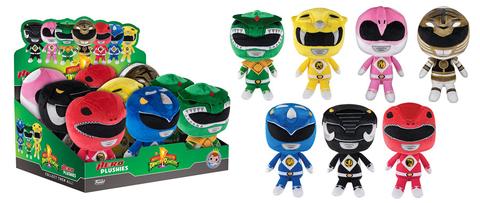 Plushies:
Hero Plushies: Mighty Morphin Power Rangers
Action Figures:
Action Figures: Twin Peaks – Bob, Laura in Plastic, Agent Dale Cooper, and Log Lady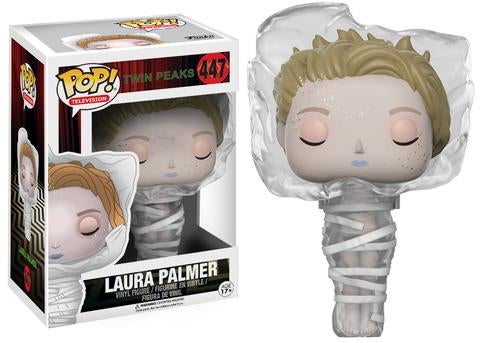 Pop!:
Pop! Movies: Space Jam – Bugs, Taz, Taz Chase, Marvin the Martian, Swackhammer, and M3 (Blue Monstar)
Pop! Games: Overwatch – Mei, McCree, Lucio, Symmetra, D.VA & 6″ Meka, and 6″ Reinhardt
Pop! Mystery Science Theater 3000 – Tom Servo and Crow
Pop! Rocks: Joey Ramone and Jimi Hendrix
Pop! Television: Parks & Recreation – Leslie Knope, Ron Swanson, Tom Haverford, April Ludgate, Andy Dwyer, and Li'l Sebastian
Pop! Television: Alias – FOUR different versions of Sydney Bristow
Pop! Games: Gears of War – Oscar Diaz, Old Man Marcus, Dominic Santiago, Damon S. Baird, Augustus Cole and 6″ Brumak
Pop! Movies: Reservoir Dogs – Mr. White, Mr. Blonde and Mr. Pink
Pop! Games: Mass Effect: Andromeda – Sara Ryder and PeeBee
Pop! Movies: Ghost in the Shell – Major, Batou, and Geisha
Pop! TV: Workaholics – Adam, Blake, Karl and Anders
Pop! Animation: My Hero Academia – Deku, All Might, Katsuki, Tenya, and Ochako
Pop! Animation: Death Note – Ryuk, L, and Light
Pop! Movies: Captain Underpants – Captain Underpants and Professor Poopypants
Pop! Games: Tekken! – Heihachi, Tekken King, Jin Kazama, Nina Williams, and Kazuya
Pop! Heroes: BTAS – Clayface, Bane, Robot Batman, Phantasm, Catwoman, Scarecrow
Pop! Television: Mr. Robot – Elliot Alderson, Mr. Robot, Whiterose, Angela Moss, and Darlene Alderson
Pop! Television: Twin Peaks – Agent Dale Cooper, Log Lady, Laura in Plastic, Audrey Horne, Bob, and Leland Palmer
Pop! Television: Teen Wolf – Scott McCall, Scott McCall (Werewolf Form) and Stiles Stilinski
Pop Television: The 100 – Clarke Griffin, Octavia Blake, Lexa, Lincoln, Raven Reyes, and Bellamy Blake
Pop! Animation: CatDog
Pop! Animation: Aaahh!!! Real Monsters – Krumm, Oblina, and Ickis
Pop! Animation: Rugrats – Tommy Pickles, Reptar and Chuckie Finster
Pop! Movies: Lord of the Rings – Frodo Baggins, Samwise, Gandalf, Saruman, Nazgûl, Twilight Ringwraith, and 6″ Balrog
Pocket Pop!: Lord of the Rings – Frodo and Gandalf
Pop! Disney: Ratatouille – Remy, Alfredo, and Emile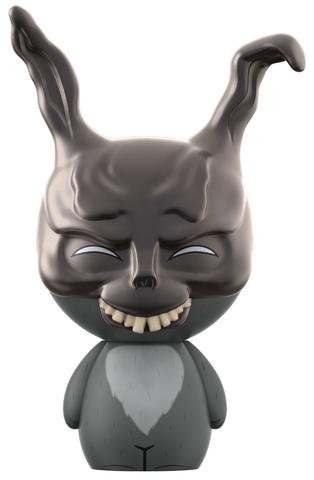 Dorbz:
Dorbz: Looney Tunes – Bugs, Daffy, Elmer, Pete
Dorbz: Naruto – Naruto, Sakura
Dorbz Movies: Donnie Darko – Donnie and Frank
Dorbz: Pee-wee Herman
Dorbz: Inside Out – Joy and Sadness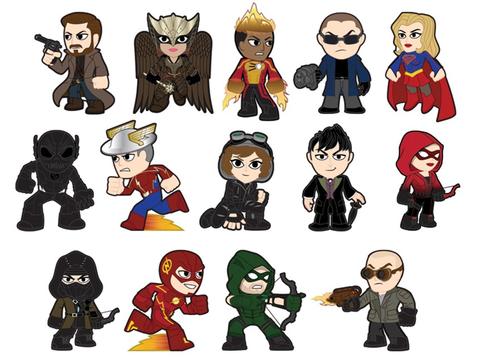 Mystery Minis:
The Walking Dead "In Memoriam" Mystery Minis
Mystery Minis: Retro Video Games
Mystery Minis: DC TV
[gallery_bank type="images" format="masonry" title="true" desc="false" responsive="true" display="all" sort_by="random" animation_effect="bounce" album_title="true" album_id="505″]
Keep up with all the latest toy news by following Figures.com on Facebook and Twitter!
To buy action figures, take a look at BigBadToyStore.com, TheToySource.com, Toynk.com, BriansToys.com, ToyWiz.com, and EntertainmentEarth.com.