Love Me Blu-ray Giveaway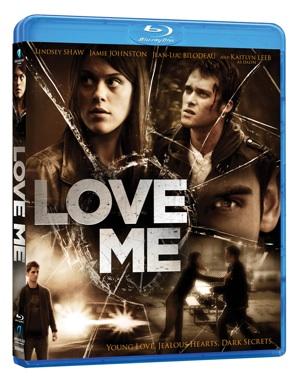 The latest thriller starring Lindsey Shaw ("Pretty Little Liars," The Howling Reborn), Jamie Johnston (The Tenth Circle), Jean-Luc Bilodeau (Piranha 3DD), and Kaitlyn Leeb (Total Recall), this mystery thriller will keep you guessing as you watch sixteen year old Melissa Kennedy goes missing and the town of Ridgedale is coming unhinged. Thus, while the investigation goes on, the disturbed, teenage-angst filled lives of the students at Hampton Prep continue to be haunted by Melissa as the mystery begins to unveil itself.
Here's your chance to take home this blu-ray film, valued at $24.99, for FREE. Simply enter your email address in the space below for your chance to win.
Many will enter, two will win.
Giveaway ends Monday, January 28, 2013.
Enter to Win!
LEGAL JARGON
By entering my email address, I understand that I may receive e-mail newsletters from Figures.com and any sponsor of this giveaway detailing news, new product information, sales information, and stock information. No purchase is necessary to win this contest and I can cancel my subscription to the newsletter at anytime. The winners must allow product to arrive in stock and at least 2 - 4 weeks after announcement of winner/s to receive prize. Winner must provide exact street address or shipment of prize will be delayed. Prize will be shipped free to any address located within the U.S.A. International winners must pay exact shipping in order to claim prize. All taxes are the responsibility of the winner. All prizes are non-transferable, with no cash redemptions and no substitutions. All international winners will be responsible for the shipping, duties, tariffs, taxes or import fees assessed to their prize. Some countries outside of the U.S. do not have reliable mail services. In the event that a prize has been stolen or mishandled during shipment, Figures.com will not be held accountable.
RULES
- You may only enter once. Multiple entries will be discarded.
- Giveaway ends 2013-01-28.
- Winners will be chosen randomly from all entries and will be notified via e-mail provided.
- All questions should be directed to: contests @ figures.com