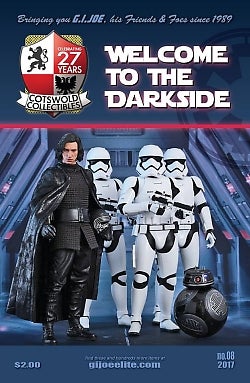 NEWS FROM THE FRONT
Catalog 8 is mailing out this week. If you haven't received yours, you will soon. With it are a whole new slew of Specials. You can check them out HERE.
Want to get on our catalog mailing list? There are two ways…
One is just place an order for in stock product. That automatically puts you on the list. As long as you order on a regular basis (every six months or so), you stay on the mailing list for free.
If you're not a regular customer (haven't purchased in over 12 months), you might want to opt for our subscription service – we cover both US and overseas customers.
Click HERE to subscribe to our Catalog.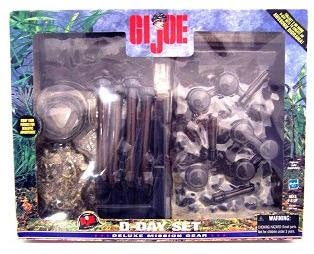 BLAST FROM THE PAST
Released in 1999, this set includes: 4 Teller Mines, 2 sand mounds, 3 hedgehogs, 9 barbed wire strips, 6 German mines, and 3 German stick grenades.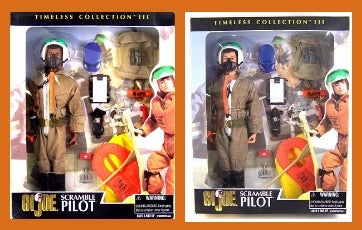 WEEKLY SPECIAL
G.I. Joe Timeless Collection Scramble Pilots
On Sale for $39.99 Each (Regularly $49.99 Each)
Click HERE for details.
Offer Expires: October 25th, 2017 at 6:00 pm (central). Cannot be combined with any other special or discounted pricing. Sorry – No Backorders or Rainchecks.
---
NEW PRODUCTS ANNOUNCED!
INCOMING!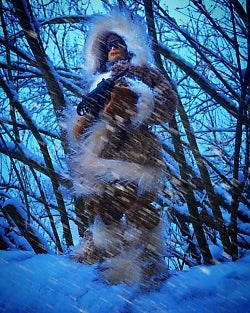 CUSTOM FIGURE OF THE WEEK
Custom Arctic Adventure Team Joe by Wayne Faucher
Well, I fear many of us will soon be here again, so why not embrace it! I made this pic at the height of our final snow storm last spring. Here we have a custom Arctic Adventure Team GI Joe I made using the outfit from a decorative Santa figure I found on sale for $7 at a craft store. The original Santa figure looked to be about 1/6 scale so I thought I'd try a mash up! I'm pretty sure I'd seen this figure done before me, so I'll just call this my take on someone else's great idea!
For larger picture, click HERE.
---