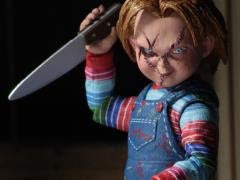 ULTIMATE CHUCKY
This definitive version of Chucky comes with a 4 interchangeable head sculpts, and is packed with terrifying accessories. Priced at $24.99.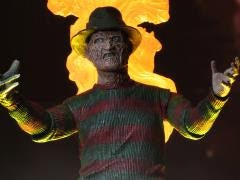 ULTIMATE FREDDY
From the classic Nightmare on Elm Street horror films, NECA presents the definitive collector's version of Freddy from Freddy's Revenge! Priced at $24.99.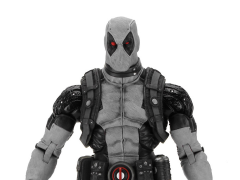 DEADPOOL
This incredibly detailed 18″ figure of the Merc with a Mouth has over 30 points of articulation for great action poses, and features his X-Force uniform. Accessories include katanas, sai, machine guns, pistol and knives. Priced at $104.99
RAPHAEL
NECA's newest 1/4 scale action figure from the 1990 Teenage Mutant Ninja Turtles movie is Raphael in the disguise he uses to pass through the city unnoticed. He wears a fabric trench coat and sculpted hat and backpack, all of which are removable. Priced at $99.99.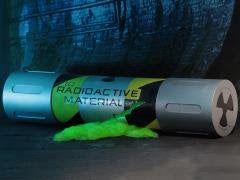 MUTAGEN CANISTER
Own a full-size replica of the Mutagen Canister that started it all, created from careful study and examination of the prop used in the 1990 Teenage Mutant Ninja Turtles movie. Priced at $47.99.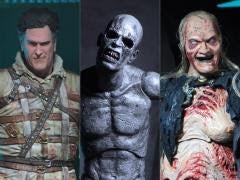 ASH VS EVIL DEAD
This Series 2 figure assortment includes Asylum Ash, Henrietta and Adult Demon Spawn. Set of 3 priced at $62.99.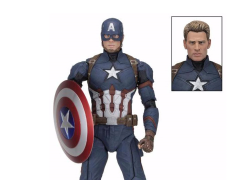 CAPTAIN AMERICA
Based on his appearance in the blockbuster movie Captain America: Civil War, this Captain America figure stands 18″ tall and has two head sculpts, a masked and an unmasked that features the likeness of Chris Evans. Priced at $104.99.