NEWS FROM THE FRONT
Well, we have confirmation. Estrela will be making two different FALCON sets, due for an August 2017 release date. Below are the images they provided of the sets they will be making. The one with the turbo copter is from original sales literature.
Once we get updated images of the sets as well as prices, etc., we'll share it with everyone. Ditto when we'll be available to accept pre-orders.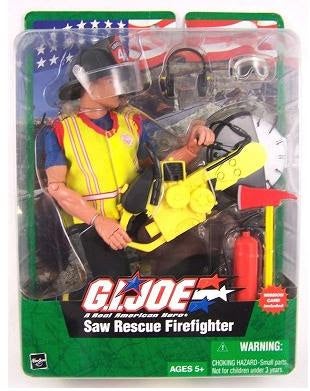 BLAST FROM THE PAST
Released in 2003, this set includes: Caucasian GI Joe figure w/molded blue T-Shirt, Pants, Boots, Helmet w/visor, Vest, Axe, Goggles, Fire extinguisher, Ear protectors, and Extraction Saw.
Price: $39.99, Buy Now!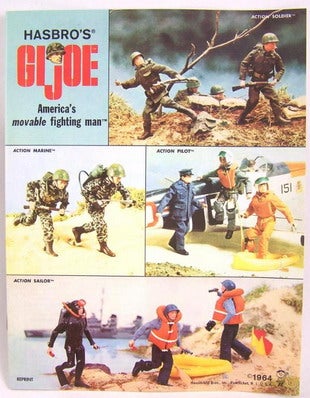 WEEKLY SPECIAL, SHOP & SAVE $$$
FREE 1964 GI Joe Retailer's Catalog (Reprint)
With any order of $30 or more!
Click HERE to Save!
Offer Expires: May 3, 2017 at 6:00 pm (central). Cannot be combined with any other special or discounted pricing. Sorry – No Backorders or Rainchecks.
---
NEW PRODUCTS ANNOUNCED
Firebase Ryan Sandbag Set (Black/Set of 10)
INCOMING!
Note Regarding Arrival of Pre-Orders: If you have a pre-order for any of the items below, we will charge your credit card and ship as soon as possible. If you left instructions to be notified on arrival, please contact us right away by email or call toll free number 877-404-5637 to make shipment arrangements.
CUSTOM FIGURE OF THE WEEK
Female Operators by Xio Vasquez
Charles Bury had the idea to take a picture of all my figures and he made them look seriously cool. I love 'em so much, thank you for all the help with making them!
Click HERE for larger pic.