Hot Toys presents a 1/6th scale collectible figure of Batman from the video game Batman: Arkham Knight.
The collectible figure is expertly crafted based on the appearance of Batman from the game featuring a newly developed masked head sculpt with interchangeable neutral and angry expression lower faces, a highly detailed and meticulously tailored multi-layer and multi-texture Batsuit (V8.03), a number of Batman gadgets including Batarangs, grapnel gun, disruptor, REC gun, freeze grenade and more!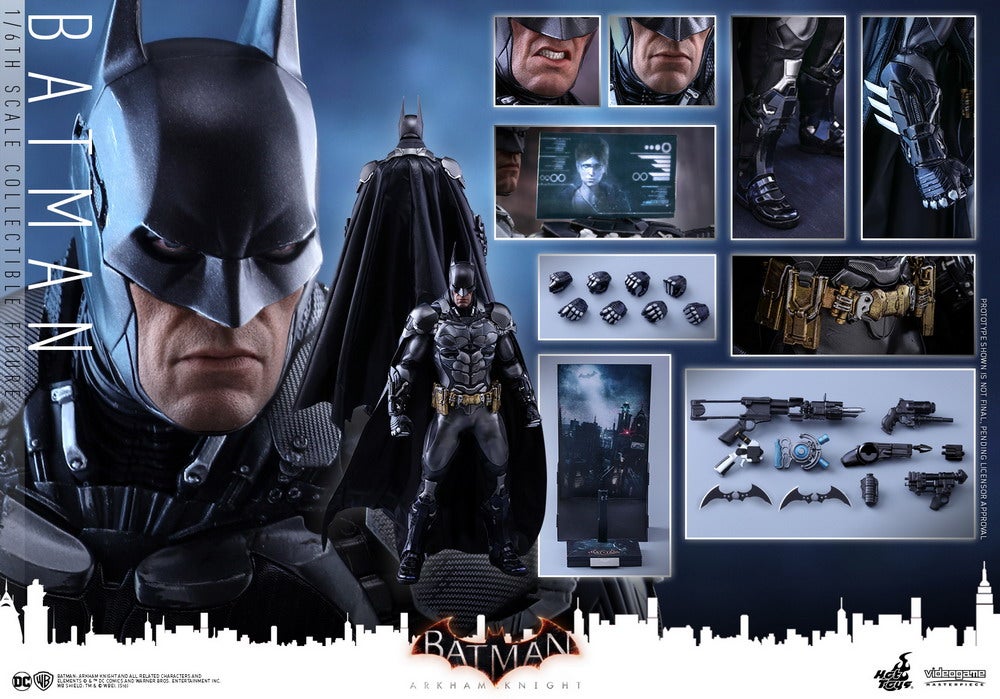 The 1/6th scale Batman Collectible Figure's special features:
Authentic and detailed likeness of Batman in Batman: Arkham Knight game
Highly detailed facial expression and skin texture
One (1) Batman head with patented Interchangeable Faces Technique (IFT) and two (2) interchangeable lower part of faces capturing Batman's facial expressions (neutral and angry)
Approximately 33cm tall (Approximately 35cm tall measuring to tips of cowl)
Newly developed muscular body with over 30 points of articulations
Eight (8) pieces of interchangeable gloved hands including:
– One (1) pair of fists
– One (1) pair of gripping hands
– One (1) pair of hands for holding Batarang
– One (1) pair of accessories holding hands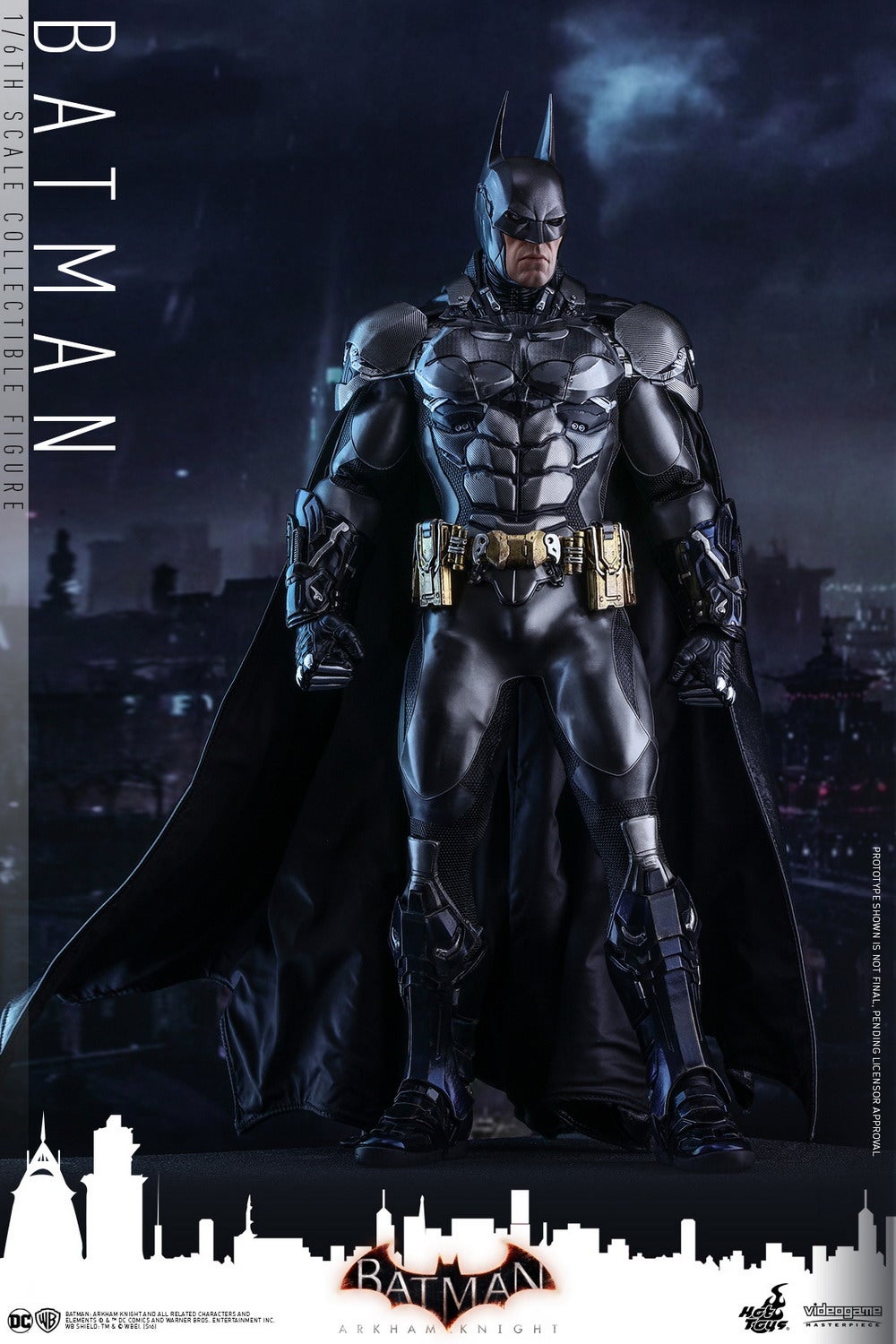 Costume :
One (1) highly detailed and meticulously tailored multi-layer and multi-texture Batsuit (V8.03)
One (1) black leather-like cape
One (1) golden color utility belt
One (1) pair of black gauntlets with silver colored accents
One (1) pair of black boots with silver colored accents
Weapons and Gadgets:
Two (2) Batarangs
One (1) grapnel gun with interchangeable Batclaw and interchangeable part to become a remote electrical charge gun
One (1) explosive gel
One (1) disruptor gun
One (1) freeze grenade
One (1) line launcher
One (1) voice synthesizer
Accessories:
One (1) gauntlet projector screen
Specially designed figure stand with game logo and backdrop
Artists:
Head Sculpted by Yeon-sun, Jeon
Head Painted by JC. Hong
Head Art Directed by JC. Hong
Release date: Q3 – Q4, 2017
** Prototype shown is not final, pending licensor approval
** Product details could be subjected to change without further notice
Batman: Arkham Knight
Keep up with all the latest toy news by following Figures.com on Facebook and Twitter!
To buy action figures, take a look at BigBadToyStore.com, TheToySource.com, Toynk.com, BriansToys.com, ToyWiz.com, and EntertainmentEarth.com.